Guess which Tom Cruise's rumoured love interest joins Dwayne Johnson's Fast and Furious spinoff
Getty Images
After it was announced that Dwayne Johnson would lead the Fast and Furious spinoff, Hobbs and Shaw, Variety has now revealed that Netflix's Princess Margaret aka Vanessa Kirby would be joining the team.
The actress will soon be seen opposite Tom Cruise in Mission: Impossible 6. Rumours were doing the rounds that Kirby was dating Tom Cruise during the filming Mission: Impossible 6. However, The Crown actress called these speculations "ludicrous."
Speaking of the Fast and Furious spinoff, The Hollywood Reporter reveals that the actress is in the final stage of negotiation and will soon join The Rock and Jason Statham to tell the story of Luke Hobbs (Johnson) and Deckard Shaw (Statham). Details about her role are still under wraps.
Hobbs and Shaw will be directed by Deadpool 2 director David Leitch and will be scripted by The Fast franchise's veteran writer Chris Morgan.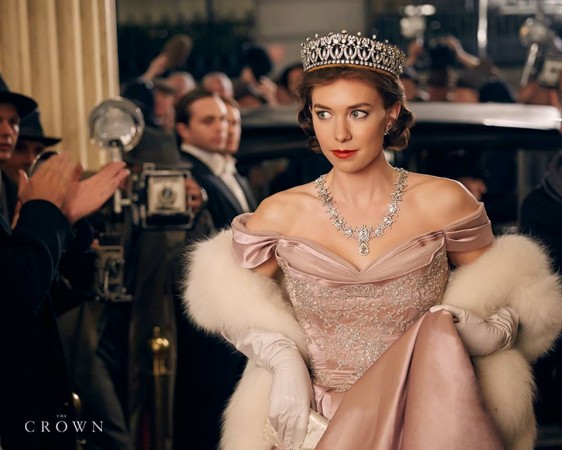 Vanessa Kirby as Princess Margaret in The Crown NetflixFacebook/ The Crown
The Fast and Furious spinoff was a result of Fast And Furious 8 (Fate Of The Furious) success. The makers were impressed by the two action studs' chemistry that the idea of the spinoff sprung open.
However, it has not been an easy journey. The core Fast and Furious cast members, especially Vin Diesel and Tyrese Gibson. The trio was involved in a long beef which hasn't ended yet. The Fast and Furious family were furious about Johnson branching off and post after post things only got ugly.
Daddy's gotta go back to work ~ Hobbs. Pumped to expand and build out the FAST & FURIOUS universe in a cool, exciting way with our @sevenbucksprod, writer/producer Chris Morgan, producer Hiram Garcia and lead producer and my bigger twin, Neal Moritz. Thank you UNIVERSAL STUDIOS for being tremendous partners who see the big picture and for coming to us years ago with this spinoff idea. Huge shout to my brother, Jason Statham for the trust and wanting to create and deliver something fresh and bad ass for the fans. I have a tremendous amount of respect for this franchise that I've enjoyed droppin' blood and sweat in over the years and my vision is to create greater opportunities for not only my fellow FF cast mates, but for other amazing actors as well who want to be a part of something new and cool. I want to use my spinoff platform to create new characters that fans will ultimately love to have fun with in multiple chapters and platforms. Film, TV, Digital, Virtual Reality etc.. the more opportunities we can create the better for the fans. Smart business. Let's have some FUN and to quote, Hobbs the boss, if you don't like it, we're happy to beat that ass like a Cherokee drum. #HOBBS #SevenBucksProds #NewOpportunities #CandyAssesNeedNotApply JULY 2019
A post shared by therock (@therock) on Oct 9, 2017 at 9:41am PDT
But the spinoff was announced last year and with Kirby a part of it, there is no turning back. The Hobbs and Shaw movie is scheduled to release on July 26, 2019. Fast and Furious 9 was earlier scheduled for a 2019 release but eventually pushed to 2020. The spinoff may or may not have affected the change in release date.
Read More