Economists feel old ways to tame rupee blunt, call for sharper measures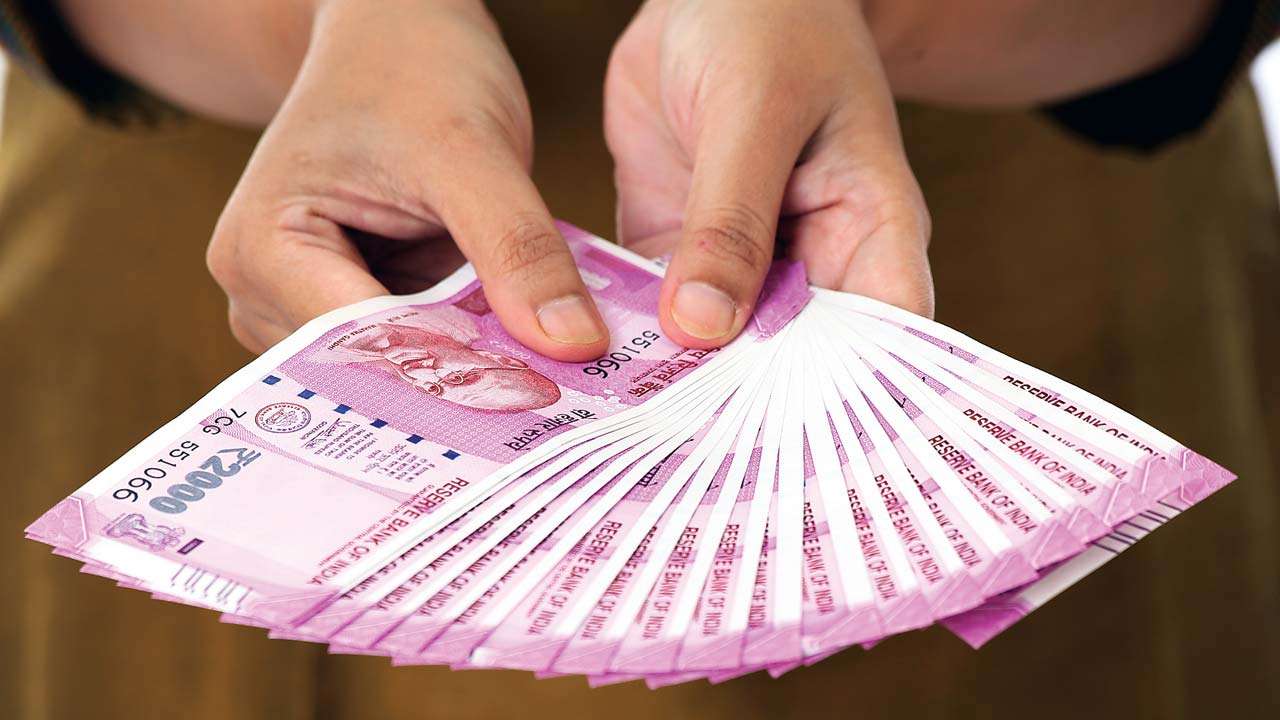 As the Indian rupee continues to roll down a steep slope, economists believe there is only so much that can be done internally.
They said the currency's fall was largely driven by external factors, which were beyond the control of local authorities, and therefore "out-of-the-box" solutions are required to prop up the rupee.
Hugo Erken, senior economist, Rabobank, told DNA Money that run-off-the-mill measures like repo rate hikes by the Reserve Bank of India (RBI) and intervention through a buying rupee in the currency market had become blunt and were not doing much to control the rupee slide.
"You really have to think out-of-the-box because normal policy measures are a little blunt now. Creative thinking to win back the investor sentiment is very important," said the Dutch economist, who believes the government is in a catch-22 situation due to soaring crude prices and impending elections.
The rupee has slumped as demand for the dollar to import crude has swelled, which climbed to over $79 per barrel from less than $50 per barrel a year ago. India is a net importer of oil. And even as export growth has picked up in recent months, imports have been moving up at an even higher pace. This widened the trade deficit to a five-year high of over $18 billion in July, only to ease a bit in August to $17.4 billion.
The RBI has already gone for a back-to-back repo rate hikes to keep inflation in check and has spent more than $25 billion to bolster the currency, although these measures have not propped up the sliding rupee.
India's foreign exchange (forex) reserves have already shrunk from $426 billion in mid-April to $400 billion last month.
According to Erken, it is imperative for the central bank to step in to control the rupee, as any slackness from the RBI would be damaging for the economy and could spook investors' sentiment. He, however, said the apex bank will have to be cautious while taking any measures and ensure that growth doesn't get impacted.
"If you look at the US, it has shown a profound growth. The labour market is improving, inflation pressure is picking up, PMIs are going through the roof and so the US Federal Reserve will continue its rate hike trajectory. The RBI will have to follow suit, otherwise the interest rate differential will become too large and this will again spook investors," Rabobank's senior economist said.
"RBI is already intervening with foreign exchange reserves. It has spent $25 billion since April to prop up the rupee rate. Although this is very good, one problem that arises from it is that it also tightens monetary policy because if RBI intervenes then it has to buy rupee and sell the dollar. This is the same as tightening or increasing the interest rate. So, the RBI has to be a little bit careful here as India is still experiencing profound goldilocks momentum at the moment," he added.
Another economist, who did not want to be identified, said India could consider something similar to what China is doing where it is looking at US dollar-Renminbi swap auction in some markets. This was being done by China to encourage the use of an alternative trading currency to the dollar in markets where it has huge exports.
"Something like USD-renminbi swap auction can be considered by India. I have discussed this with China. Perhaps, it's a little bit premature but it's a good idea. Perhaps, it is something that the RBI is also thinking about," he said.
Rishi Shah, an economist at Centre for Digital Economy and Policy, believes the rupee at current rate was undervalued and may retrace to 70-71 levels. He said the government could look at a deposit scheme or bond issuance for non-resident Indians (NRI) to raise funds.
"Government can look at a bond issue wherein they get enough commitment from the NRIs to park their funds for a particular period of time. However, I feel there is not a lot of depreciation pressure left in the system, the rupee should not depreciate much from the current level. There should be some kind of retracement to slightly stronger rupee in the near future," he said.
According to him, the situation was very tricky and so the RBI should not take any step in haste like it did in 2013 when it invited NRI bonds. However, the rupee soon recovered to hover around 63-64 level for a long time.
Shah said the policymakers should focus on reducing the trade deficit and current account deficit (CAD) more than anything else to tackle the sticky currency issue. He recommended "multi-faceted" measures rather than looking at a "particular aspect".
Almost all economists warned that if the RBI went in for more than one rate hike then a revival in investment and manufacturing could be halted and could disrupt growth prospects.
"Its a question of one more rate hike (than one). If the rupee stays longer at the current level of around 72-73 then imports will become very expensive. This will have a negative impact on growth. The growth can get impacted from that route than from investment route because investment hasn't picked up in a meaningful way and a 25 bps rate cut should not hurt too much, but any more than that will," said Shah.
Other options suggested by economists were import duty hikes to contain imports of certain goods, special currency swap windows for oil marketing companies (OMCs) to bring down dollar demand and coming out with a sovereign bond issue.
CURRENCY TROUBLE The rupee has slumped as demand for the dollar to import crude has swelled It climbed to over $79 per barrel from less than $50 per barrel a year ago India's forex reserves have shrunk by $26 bn
Read More