Platinum freefall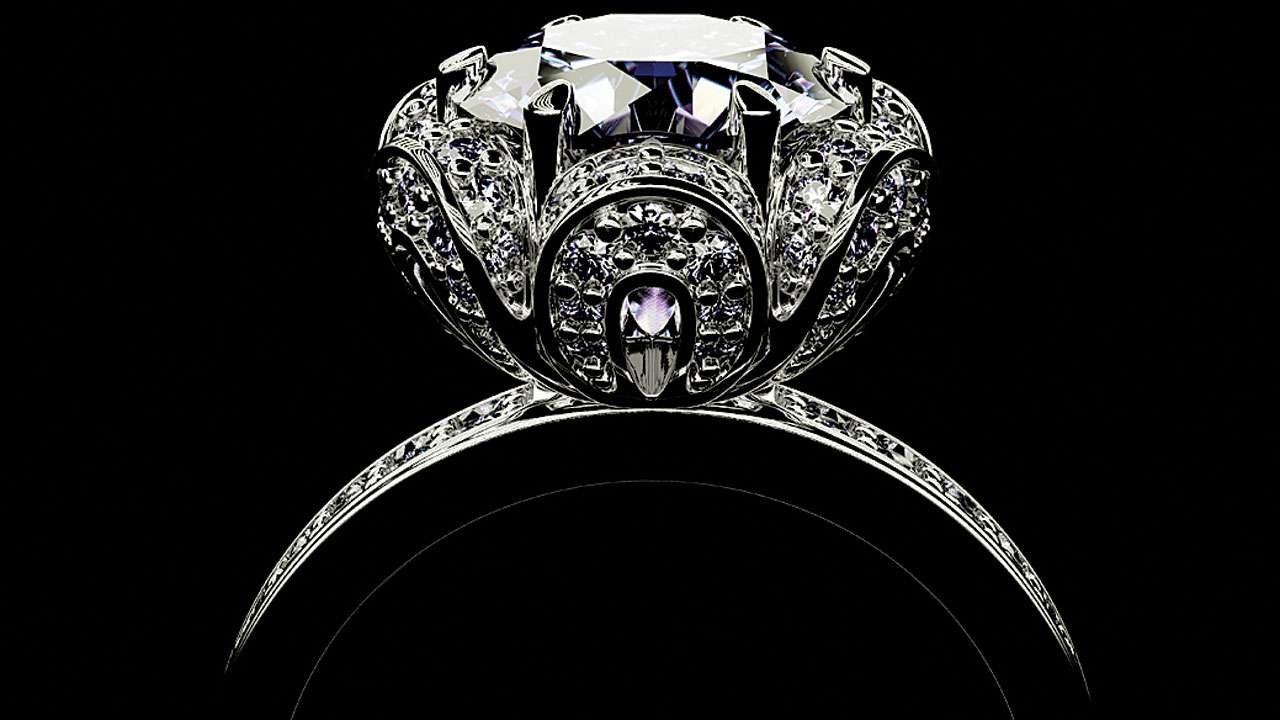 The aura of platinum is witnessing a series of oscillations. The white metal once considered a notch higher than gold in terms of its exotic appeal to millennial jewellery connoisseurs, has been going through a price correction off late in the international markets, making a purchase from a pure adornment perspective easier. But whether it makes for a sound investment bet is somewhat debatable.
From around $1,000 an ounce in January 2018, platinum prices have fallen to below $800 an ounce. This price fall has been triggered by a surplus of platinum supply, which estimates suggest is to the tune of 40, 000 ounces in the 8 million ounces a year global market. The collapse of currencies like the Turkish Lira and South African Rand has also contributed to the price dip in platinum.
Jewellery experts say the price fluctuations internationally have enhanced the appeal of the white metal in the minds of jewellery aficionados, especially those of the millennial generation who seek modern jewellery for everyday use, contemporary designs and accessories with newer metals. "And platinum holds much significance as compared to say palladium or rhodium," say experts.
Designer and stylist Anitha Kholay say unlike gold that mainly suits ethnic wear, platinum can be elegantly paired with Indo-Western, casual, formal and semi-formal outfits, ''making it a versatile metal. Platinum is trendy, carries a sophisticated charm and blends well when worn whether for traditional occasions, cocktail events or social soirees. This versatility has popularised it amongst the millennial generation.''
In India, gold and silver jewellery still hold much prominence, given their traditional look and feel and their auspicious lure. But the Platinum Guild India (PGI) says platinum retail sales are growing in the country at 25%, outperforming gold and diamond jewellery. Unlike gold that is utilised in making heavy pieces of jewellery like chokers, necklaces, bangles, etc.; platinum is mainly used in crafting out engagement bands, wedding rings, bracelets, pendants and chains. In 2017, India imported 7.2 tons of platinum specifically for jewellery making. PGI expects this import to increase by 25% this year.
But platinum jewellery is the choice of the younger generation which is ''apparently less price sensitive. We can say the current fluctuation in platinum prices may have the lesser impact on the demand. Platinum is currently trading lower than gold, which makes it slightly more attractive for buyers," says Sulabh Agarwal, head-merchandising and operations at design house Melorra.
Tarang Arora, creative director and CEO, Amrapali Jewels, says platinum has its own unique beauty and the brand works with the metal on an order basis. "We are trying to make a new blend of classic and contemporary and this new phase can lead to an increase in demand of platinum jewellery in future. The fluctuating prices might affect a pragmatic customer."
Experts say although platinum is a good metal from an adornment and usage point of view, it lags behind gold and silver in terms of its investment value. This is due to a number of factors including the poor resale value of platinum and the fact that it cannot be used in banks as security against loans. Moreover, often, consumers go in for platinum with 95% purity, and if metals like iridium are added to the remaining 5%, the lustre of platinum can reduce over time, warn experts.
''The making charges of platinum are high compared to gold. I feel gold has a much brighter future in India as it serves the dual purpose of adornment and investment," says Arora.
RISE AND SHINE
$800 per ounce — platinum prices have fallen to from around $1,000 an ounce in January 2018
25% Growth seen in platinum retail sales, higher than gold and diamond jewellery
25% increase expected in import of platinum for jewellery making
GLEAM IN EYE
Price fluctuations internationally have enhanced the appeal of the white metal in the minds of jewellery aficionados Platinum is trading lower than gold, which makes it slightly more attractive for buyers
Read More