Once upon a time in Hollywood: First Look of Leonardo DiCaprio and Brad Pitt will take you back in time
By: Express Web Desk | New Delhi | Updated: June 28, 2018 2:11:21 pm
Leonardo DiCaprio as Rick Dalton and Brad Pitt as Cliff Booth in Once upon a time in Hollywood Related News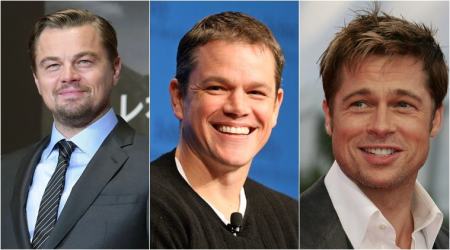 Brad Pitt, Leonardo DiCaprio and Matt Damon had turned down Brokeback Mountain
Angelina Jolie might lose primary custody of her six children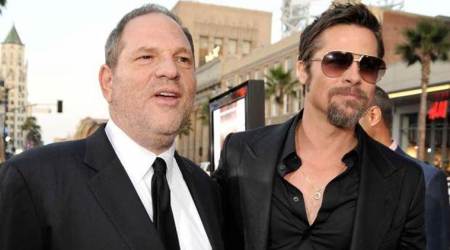 Brad Pitt had once threatened to kill Harvey Weinstein for Gwyneth Paltrow
Actor Leonardo DiCaprio took to Instagram to share the first look of his upcoming movie Once upon a time in Hollywood. The Titanic actor posted the picture with the caption, "First look. #OnceUponATimeInHollywood". The picture showcases both stars leaning against a row of columns in colourful 1960s-inspired clothing.
Directed by Quentin Tarantino, the movie is a mystery crime, centred around an ageing out-of-work TV actor Rick Dalton (DiCaprio) and his longtime stunt double Cliff Booth (Brad Pitt) who embark on an odyssey to make a name for themselves in the film industry during the Charles Manson murders in 1969 in Los Angeles. The two characters happen to be the neighbours of Sharon Tate, who will be portrayed by Margot Robbie. The movie is based on the murder of actor Sharon Tate and three others at the hands of the Manson family cult.
[embedded content]
Once upon a time in Hollywood will feature Leonardo DiCaprio with Brad Pitt, Al Pacino and Margot Robbie in the lead roles. The film's cast also includes Burt Reynolds, Timothy Olyphant, Damian Lewis, Emile Hirsch, Dakota Fanning.
Director Quentin Tarantino, known for Pulp Fiction and Kill Bill movies, has reunited with Leonardo DiCaprio and Brad Pitt for this venture after having worked with them in Django Unchained and Inglourious Basterds respectively.
The film was supposed to be produced by The Weinstein Company. But after the Harvey Weinstein scandal and subsequent backlash in the form of #MeToo and Time's Up movements, Tarantino found a new home for the movie in Sony. The film is expected to be Tarantino's last as the filmmaker had asserted earlier that he wishes to retire after producing 10 features which means that this collaboration could be his last project.
Once Upon a Time in Hollywood will release on August 19, 2019, commemorating the 50th anniversary of the murders.
(With inputs from ANI)
For all the latest Entertainment News, download Indian Express App
More Related News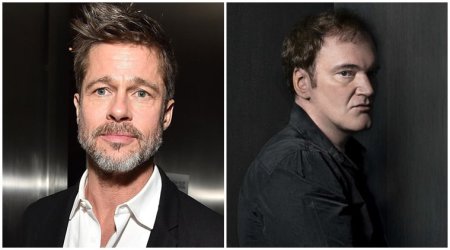 Brad Pitt to star in Quentin Tarantino's Manson movie
Is Brad Pitt dating MIT professor Neri Oxman? Tags: Brad Pitt Leonardo Di Caprio
Read More